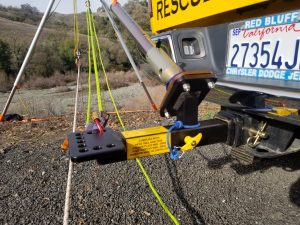 High Directional Hitch Support
The High Directional Hitch Support was designed and developed by Rescue Solutions CEO Ron Roysum to facilitate over-the-bank rescues along Highway 101. When mounted to the hitch of a vehicle, this device provides a secure mounting point and rigging plate for the Arizona Vortex or Terradapter.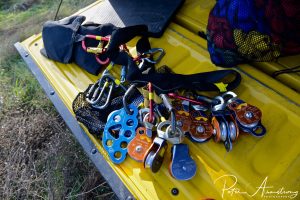 In partnership with CMC Rescue, Rock Exotica, Petzl, PMI, and Rock n' Rescue, we are proud to offer deals on the rescue equipment that is revolutionizing the industry. Ropes, harnesses, helmets, devices and much more are available. Not sure what your department will need? Our staff with combined 50 years experience in the fire and rescue fields can assemble a gear package to meet your organization's needs.