Technical Rescue Specialists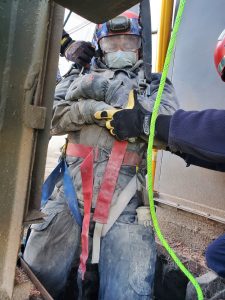 Confined Space and Rope Access Teams
Serving California, Nevada, and Hawaii for over 12 years, Rescue Solutions is the premiere technical rescue team on the West Coast. Supporting entrants in hydroelectric, fossil fuel, geothermal, wastewater, and distillation facilities, we have the tools and experience to ensure a safe working environment and OSHA 1910.146 compliance. We provide the expertise to facilitate work in confined spaces, hazardous environments, and to perform rescue operations in emergency situations.
Rescue Solutions is an accredited vendor for Petzl, CMC, Roc Exotica and more. Being owned and operated by current fire department personnel, we can personally tailor a gear package to your department's needs.
Rescue Solutions is also the developer and patent holder of the High Directional Hitch Support, a revolutionary device for artificial high directionals. Mounting to a vehicle's receiver, this device provides both an anchor and rigging plate for the Arizona Vortex and Terradapter.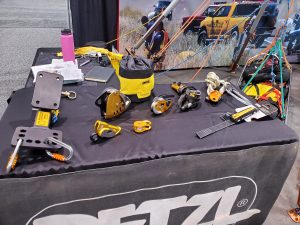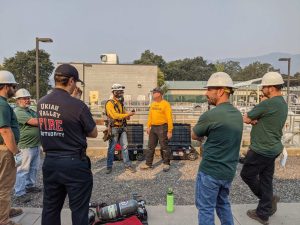 In association with Rescue 3 International, Rescue Solutions provides training in confined space, swiftwater, and rope rescue. Assisting fire departments, public and private agencies, we can ensure your team has the skills and tools required to do the job safely and effectively.